Arvind Bel Air
YELAHANKA, BENGALURU
Welcome to Arvind Bel Air
"Life is a field of unlimited possibilities"

Imagine waking up to the sound of a sparrow chirping, as the warmth of the first rays of sun enliven you and fill your being with a renewed zeal to pursue your dreams. When you are always surrounded by the right energy, every day is a new beginning that brings with it unlimited opportunities.
Homes at Bel Air have been designed to enrich you and your family with an unlimited flow of goodness. They are not only futuristic with their eco-conscious features but also rooted in the tradition of vaastu, filling your life with prosperity and happiness. Your address to the unlimited lifestyle.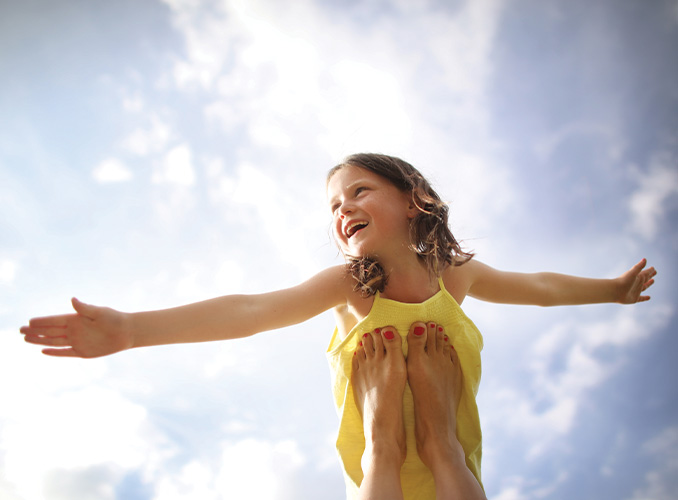 Experience Unlimited Happiness
"Happiness is enjoying the little things in life"
Thoughtfully designed 2 & 3 BHK apartments with views unlike any other. Apart from the spacious living spaces and pleasing architecture, it has a unique mix of amenities that are designed keeping in mind the requirements of the millennial families. No awkward corners, no hard-to-reach places. Spaces that keep you fit mentally and physically.
Bel Air offers a varied range of world class sports, landscape & other amenities such as:
Jogging Track | Kids Play Area | Swimming Pool & Deck | Small Futsal Court | Basketball Pole | Multi-Purpose Court | Fountain Plaza | Gazebo Seating| Party Lawns | Amphitheatre | Senior Citizen Seating | Landscape Sit-outs | Skating Rink | Net Cricket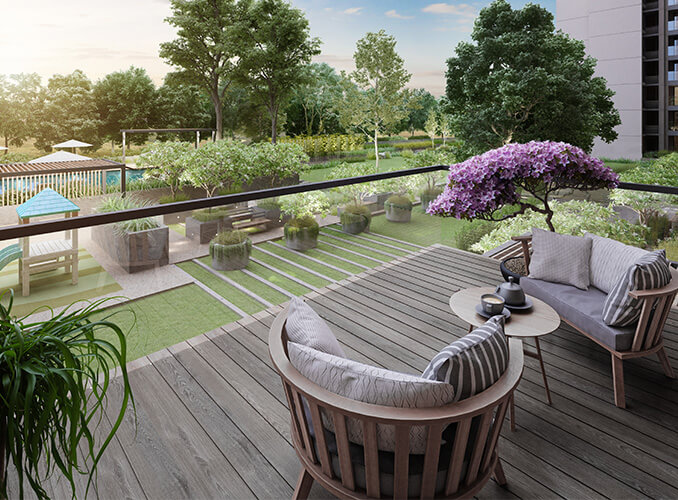 Unlimited Views
"The poetry of nature is never dead"
Experience the finer joys of life while immersing yourself in the beautiful landscape built around you. Spend some time in nature's company at the gazebo seating or unwind by the soothing fountain plaza. What's more? You can even enjoy unobstructed views from the comfort of your home.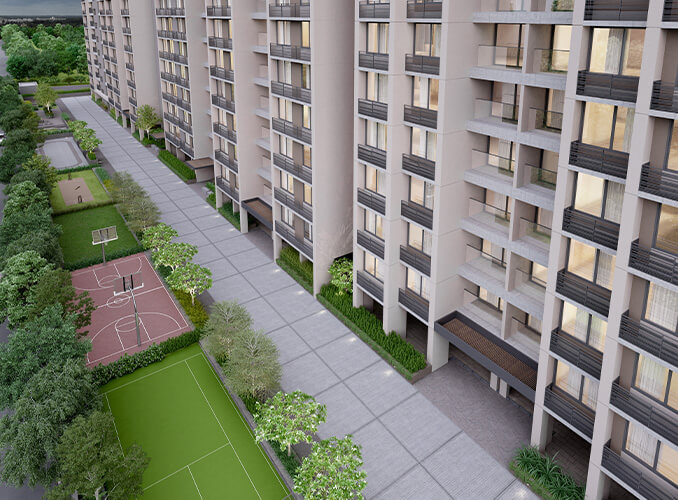 Unlimited Lifestyle
"The sky is not the limit. It is just the view"
The most enthralling features of Bel Air are the cantilevered club and the lounge – literally in the sky. Open views on three sides and nothing below. A place for the residents to socialise and enjoy life to its fullest. Go ahead, call friends over and give them a taste of what it's like to live in the sky. The sky club is a state-of-the-art cantilevered club on the top floors and commands a spectacular panoramic view of the city skyline.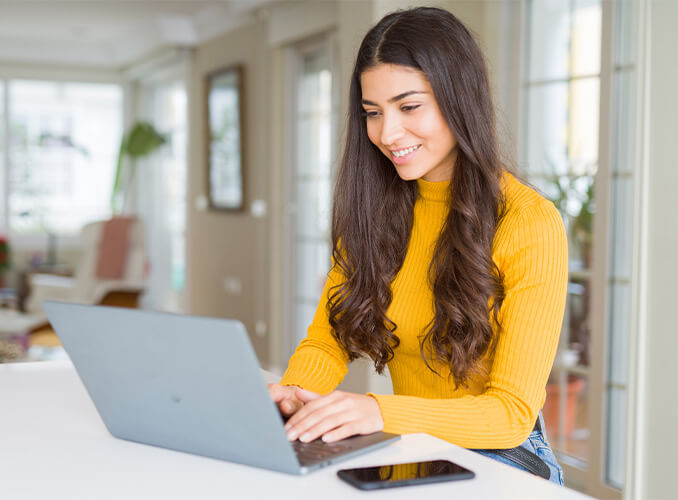 Unlimited Performance
Work from home is the new normal. At Bel Air you can opt for a WFH enabled home which comes with features* that transforms a space in your home into an efficient office space.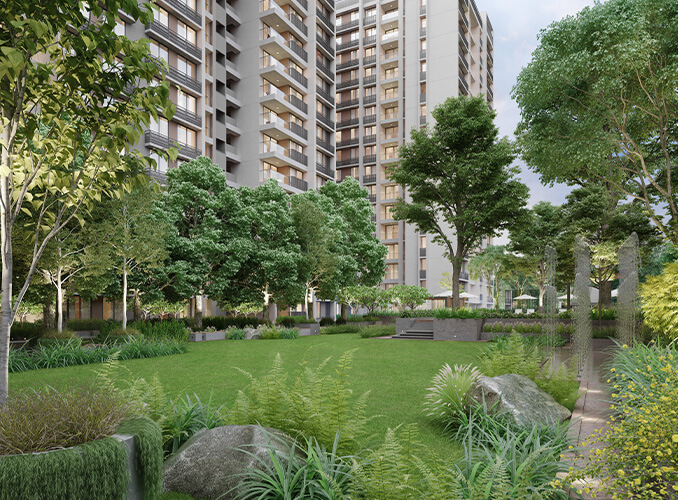 UNLIMITED SUSTAINABILITY
A small step to focus on a change from consumption to the conservation.
At Arvind, we believe in sustainability and hence we strive to build green buildings. We understand that in a rapidly developing metro like Bengaluru, conserving water is of utmost importance. All homes at Bel Air have been equipped with built-in end-to-end water management solutions* that are based on the ultrasonic sensor technique which ensures optimal water usage, reduces wastage & has other such benefits.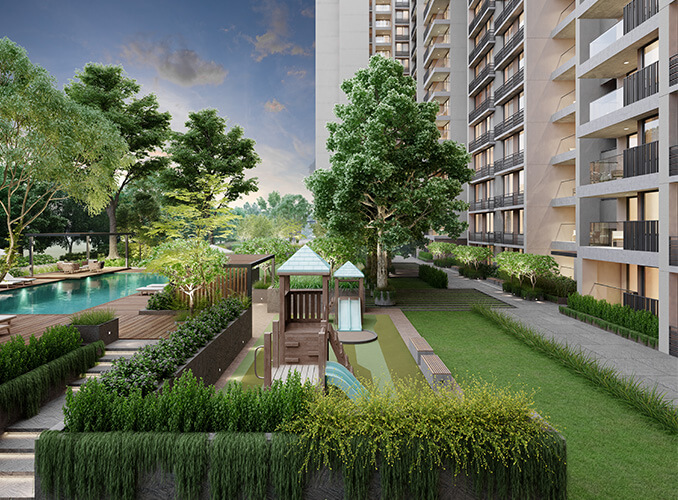 UNLIMITED CONNECTIVITY
"Because everything connects to everything else"
At a time when garden cities are transforming into concrete jungles, there are oases of green that hold out. By design or by accident, they become the lungs, the sanctuary of other denizens of nature. Places of serenity and calm that are precious since they are rare.
Bel Air is located at New Town Road, next to the Forest Research Center and amid the rapidly developing locality of Yelahanka. It is near schools, temples, shopping centers and places of work. It lies in the IT investment region and surrounding it are various government offices and institutes with the Bengaluru Airport is just 35 mins away. Homes at Bel Air are built to keep you in touch with all the goodness that life has to offer.
Amenities
Barbeque Deck & Terrace Lounge
RERA number: PRM/KA/RERA/1251/472/PR/200515/003406
I, acknowledge that I have provided Arvind SmartSpaces Limited with my contact details and hereby authorise its agents/associates to contact me through calls/SMS/E-mails in future for any communication / correspondence related to my show of interest in the Projects of this company and have no objection with regards to the same. It will override my registry on the NCPR.