Arvind Uplands
NASMED, AHMEDABAD
Starting Price :
₹ 5.99Cr+
Welcome to Arvind Uplands
Live the Uplands Life
Indulge in the luxury of Uplands by Arvind SmartSpaces - a residential township sprawling over 135 acres. An invitation to build a lifestyle that would be the envy of your peers. Luxurious villas set in clean, green, open spaces. Beautiful architecture that lets you take full advantage of the beautiful surroundings. With the best in class amenities for fitness and recreation. Even concierge services to make a comfortable lifestyle easier.

Uplands boasts of an entertainment zone along with a Japanese Zen-inspired Meditation, Yoga and Wellness Club for wholesome living. Uplands is a true amalgamation of designers bringing their skills to create a residential community enveloped in positive spaces.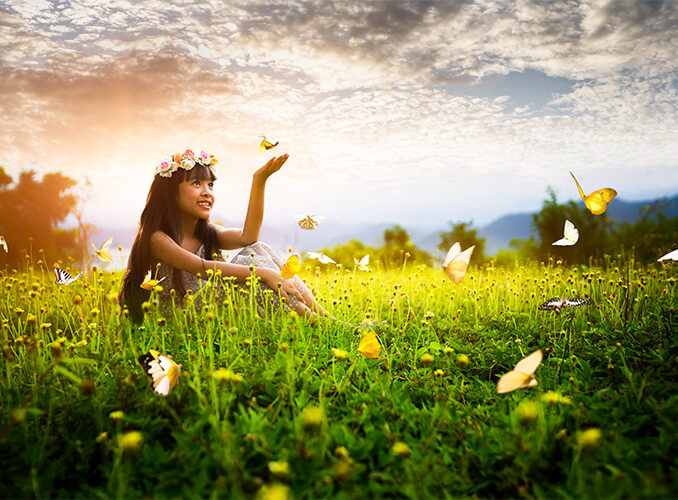 Live Amidst Nature
Nestled a little away from the periphery of the city, Uplands has been designed as a little green oasis in which you can have the greatest luxury of all – green living.
Welcome to expansive surroundings, landscaped gardens, green grass, wildflowers and waterbodies all around. Rich with local flora and fauna. The lush thicket, butterfly garden and the lakes are all an effort to integrate nature into the daily life of the residents.
The inviting greens of the Golf Course that are so easy on the eyes. Parks for children to play in, walkways and promenades nestled among these green surroundings. Your very own bungalow with its own lawns and gardens.
Welcome a lifestyle that only a few have access to.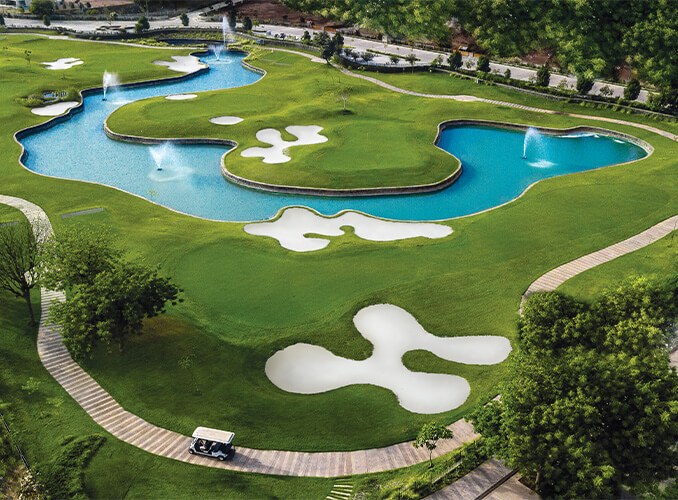 Live on the Links
The Executive Golf Course at Uplands is designed to let you indulge in the greatest game whenever fancy takes you. Nestled right in the center of Uplands it is just a two minute walk from your bungalow. Its elegant design will challenge your golfing skills again and again.
The Golf Course also serves as the centerpiece denning what Uplands holds in store for its residents. Beautifully landscaped greens, flowers attracting the birds & bees and the gentle breeze blowing.
Take in all this by sitting on one of the strategically placed benches and watch the world go by.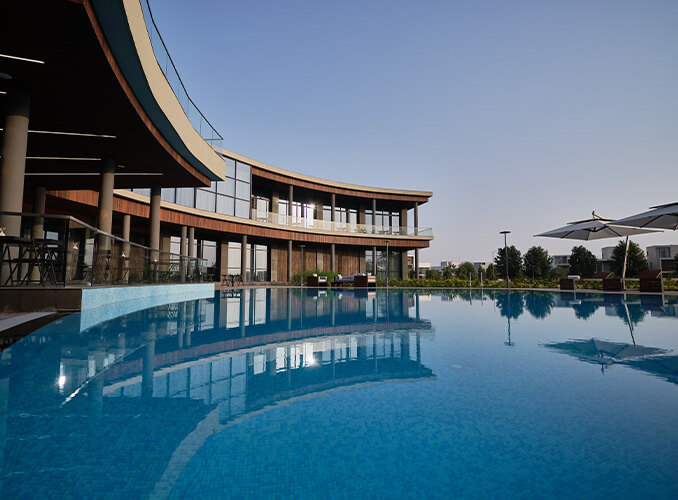 The Golf Club
Overlooking the lush green of the Golf Course is a premium club. It's easy for a person to unwind at Uplands as there's something for everyone.
For the avid golfers, we have a huge 9-hole Golf Course to hone your skills. For the sporty kinds we have Table Tennis, Squash, Billiards, Badminton Court and Lawn Tennis.
The ones who like to sweat it out may try their hand at Basketball and Volleyball and for the movie buffs we have a multimedia theatre for upto 30 people for special screenings.
For the quieter kind there is an expansive library and an international class spa to wear off the stress. And finally, for the food lovers there is a cool cafe and a chic restaurant.
This is not all, there are 13 five-star hotel suites along with a banquet hall that can host 500 guests with ease and an outdoor poolside party lawn for another 500. There's also an electrifying discotheque for your peppy parties!
All of this at one place- The Golf Square, a premium Golf and Lifestyle Club at Uplands. Here, you have multiple ways to reinvigorate!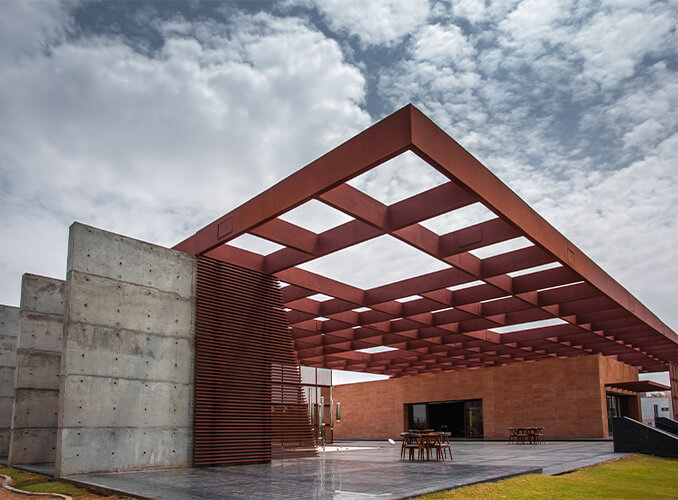 Awaken Your Senses
The Zen Square at Uplands is a haven for meditating and finding your centre. The secluded and elevated area suffused by natural sights and sounds will instantly melt away the stresses and strains of everyday living. You will feel peaceful and one with nature.
Expansive and open to nature, the Zen Square is designed to let all the negativity flow away and enhance all the positive vibrations.
Adjoining the Zen Square is the Zen Cafe. Serving up a carefully crafted selection of Italian cuisine to please the gourmet in you.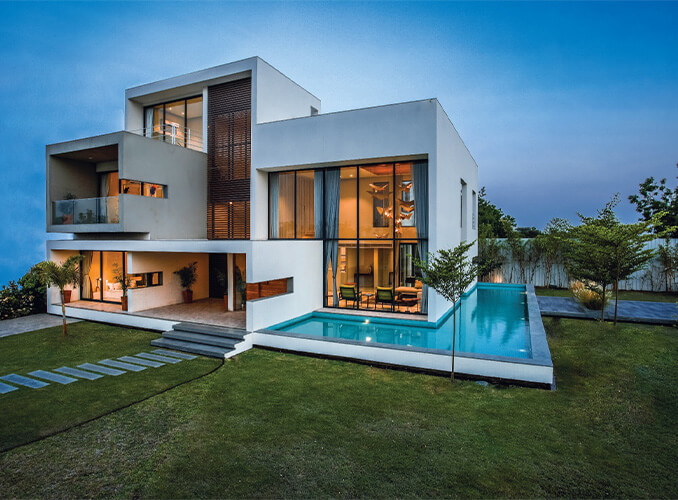 Home is Where the Heart Is
Uplands offers you a choice of 5 different villas to choose from. Designed by the world renowned architectural firm Woods Bagot, Hong Kong.
Each of these villas are built around a water body and offers you different configurations to suit your requirements. You can also add on a personal swimming pool.
These homes are built with the best of features and fixtures designed to envelop you in luxury. Get used to imported marble and wood finishes crafted with loving attention to detail.
A place where every prospect pleases.
Amenities
Authentic Disney Elements
RERA Number: Uplands One – PR/GJ/GANDHINAGAR/KALOL/AUDA/RAA00217/A1R/EX1/080822
RERA Number: Uplands Two –  PR/GJ/GANDHINAGAR/KALOL/AUDA/MAA06869/A1M/220222
I, acknowledge that I have provided Arvind SmartSpaces Limited with my contact details and hereby authorise its agents/associates to contact me through calls/SMS/E-mails in future for any communication / correspondence related to my show of interest in the Projects of this company and have no objection with regards to the same. It will override my registry on the NCPR.