Arvind Forreste
JETHLAJ, AHMEDABAD
Starting Price :
₹ 1.87Cr+
Welcome to Arvind Forreste
Experience Forest Living
In nature, forests are an ecosystem designed to provide nourishment and sustenance to all life forms. Abuzz with activity, forests are where all the denizens interact with each other symbiotically, giving and deriving benefits from each other. Forests are fertile, fecund places where life thrives in all its glory.
Forreste by Arvind in its true spirit is a lush green living space that not only fosters coexistence with nature but is also an adventure that one embarks upon, a life different from the mundane.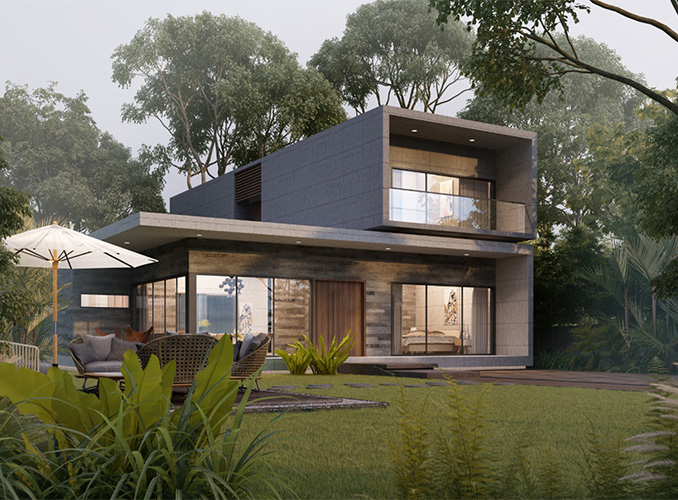 A Perfect Life
When life gets busy and tough, you often seek a break- one that cuts you off from the monotony. Forreste by Arvind is your grand escape to a world long forgotten. Inspired by mother nature herself, Forreste creates sights and smells, sounds and experiences that are sure to revitalize you and transport you into a whole new world. The perfect blend of peace, tranquility and adventure (never thought these three could go together, right?) Forreste is your weekend destination within the city.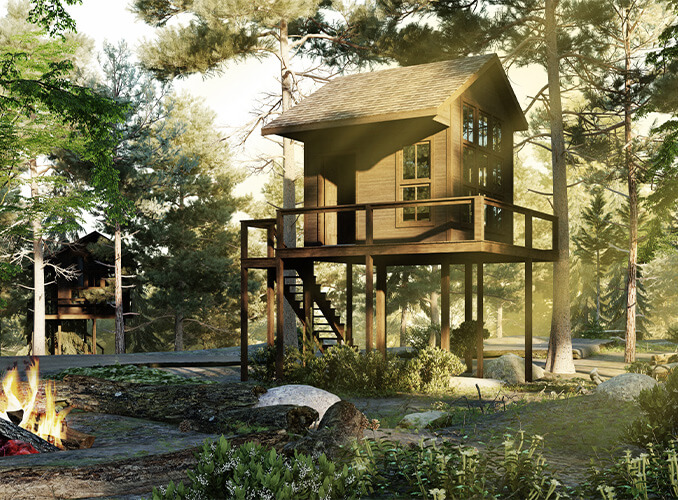 A Worthwhile Adventure
What city life takes away, Forreste intends to restore. The moment you set foot into these surroundings, you instantly disconnect with the noise & disturbance and plug into the myriad sights and experiences developed for you. Your children interact with nature, chase butterflies, or hide in tree houses, as you watch life go by from the benches under the thicket, or while dipping your tired feet in lily ponds.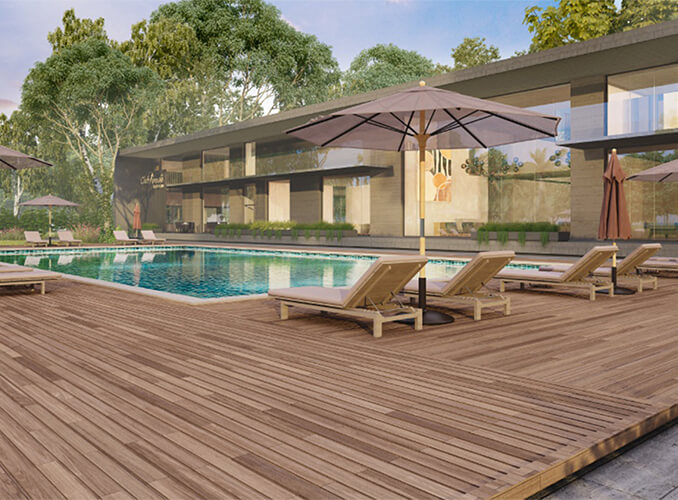 Leisure Redefined
Forreste redefines what you do for leisure. Laze around the pool and let your worries slip away or walk down the trail and let the sights and sounds of nature calm you. Fill in the need for something more active with a range of indoor games offered such as Table Tennis, Badminton, Billiards and many more.
Introduce your family and friends to pleasures reserved only for a few. For the active lifestyle seekers, Forreste offers a Futsal Court, Rock Climbing, Archery and an outdoor Skating Rink. While those inclined to leisure· can indulge themselves in a world-class spa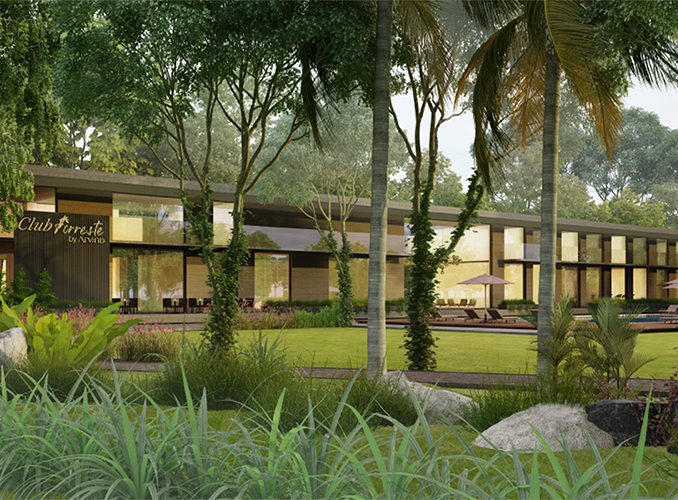 A Perfect Retreat
A home is the foundation of all your hopes, & dreams. Its beauty and design ensure that the quality of life you live in it is a class apart.
The villas at Forreste are built to suit your modern lifestyle as well as given ample provisions to secure your green spot. Airy and well-lit on the inside and surrounded by vast forest like tree lined trails on the outside – the villas are a perfect retreat.
Amenities
Lounge with Seating & Library
RERA number: PR/GJ/GANDHINAGAR/GANDHINAGAR/AUDA/RAA06788/A3R/190621
I, acknowledge that I have provided Arvind SmartSpaces Limited with my contact details and hereby authorise its agents/associates to contact me through calls/SMS/E-mails in future for any communication / correspondence related to my show of interest in the Projects of this company and have no objection with regards to the same. It will override my registry on the NCPR.